The Epson International Pano Awards 2016.
First of All,. I'd like to thank the team at Epson for another great year. 2016 was my third year competing against the world's best panoramic photographers, across the fields of Landscape and The Built Environment.
I would like to congratulate and commend all the winners for their gruelling high standard of competition.
Mid way through 2015 I had an accident at my day job. Resulting in a long drawn out worker's compensation battle with a back injury. This been said. It largely stunted my ability to travel and shoot at more hard core "wow" landscape destinations. Under the circumstances I was facing, while pursuing to stay competitive. I took it upon myself to become very creative with my local built environment, as long hikes were out of the equation. Aiming to stun the judges with something I believed to be a first in a landscape competition. To do this with a travel restriction and a weight carrying capacity of 5kg was bound to be a mean task. To continue my passion, I had to no other option but to shed gear down to a bare minimum, considering my camera bag usually weighed in at 16kg.
I chose my favourite panorama set up at the time. A second-hand Sigma 50mm f1.4 lens I bought for $300, A nodal rail and A L bracket on my lightest camera the Canon 5D mkiii.
With my chosen set up decided, I hobbled down my drive way to my car got in and drove five minutes from my house to a local play ground in search of an innovative built environment to photograph. At this location, I found exactly what I had envisaged to discover. Unique play equipment that would fit the panoramic format. Having found the shot. The next hurdle was to find a time where no children would be around playing on the facilities. As we all know how much parents like strange men with professional camera equipment lurking around the place their children play at. I had evil eyes on me while scoping the landscape. Parents beckoned their children back to them. Seeing from their perspective as to how suspicious I may have appeared to the onlooking parents. I decided it had to be raining and within school hours to give me as much opportunity as possible to shoot the subject while unattended by children. I watched for weeks and visited several times before I could get the park unattended with the right light.
When the time was right I approached the set of slippery dips, while only one family played on the swings. This was the window I had been waiting for. I set up and took two sets of seven frames in black and white. Then the father of the small family called, let's play on the slides! The moment was over; children had populated the scene. I was forced to leave. Probably the shortest set up, shoot to pack up time I have ever experienced. The image I had created was named Elementary Portal. I feel the moments alignment and the feelings I experienced from my passion in a time of hardship were elementary. It was also a portal back into an otherwise stagnated lifestyle caused from the lack of photography in my life due to injury. When naming the image, I vowed to ride a slide once again when I my health had recovered. The opportunity came when out with my lovely girlfriend and step son. While playing a game of chasings, I slid down the slide after him. The feeling was electric. As an adult, I think we forget the rush you experience from riding a slide. It is an Elementary Portal to the happiness of childhood. In this year's International Epson Pano Awards, Built Environment Category. I was lucky enough to achieve a Gold Medal for my efforts with Elementary Portal, my highest scoring image for this year.
I believe it's success is due to the unique subject and simplicity of the image. As when the judging is on. Your image in most cases, may have only five to ten seconds to gain the judges attention and score high.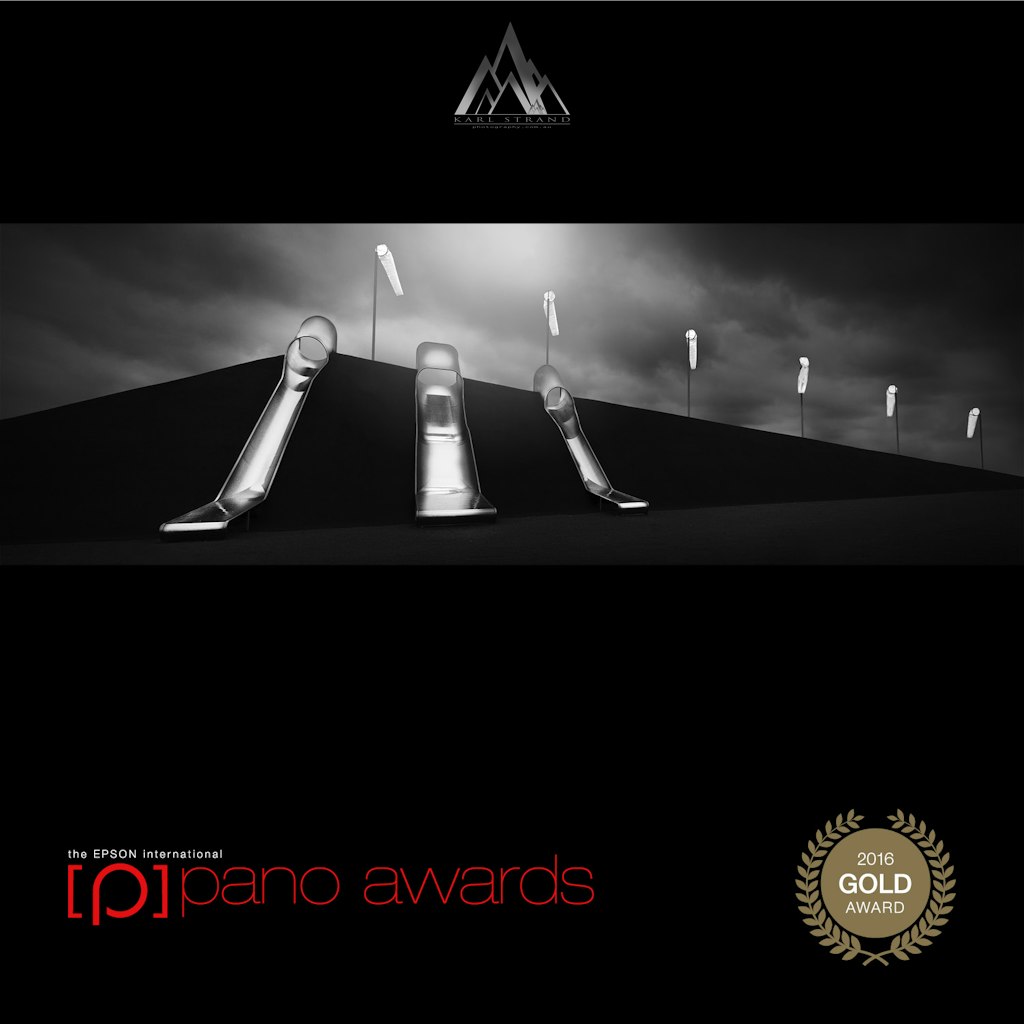 For my next highest scoring image for 2016. I created a new composition of the incredibly iconic Sydney Opera House. Again, with the same panoramic set up I used for Elementary Portal. I made several visits at different times of day to gather my plans to achieve the desired result. I took to the Opera House with new eyes, seeing in a new way. Approaching the structure as elements of architecture rather than an object. I was seeking a distorted perspective, which meant been up close and personal. Under a huge structure like the Opera House using a 50mm lens meant a lot of stitching was essential. The angle required was also a major player in creating empowerment of the building, allowing it to dauntingly peer over you. The result is a beautiful perspective. That was previously not created. I knew for an Opera House image to stand out. It had to be extremely unique. My hard work of re-creating an icon paid off with another Gold Medal. This gave me a buzz. To win such a great award for a subject that is so popular to photograph is amazing.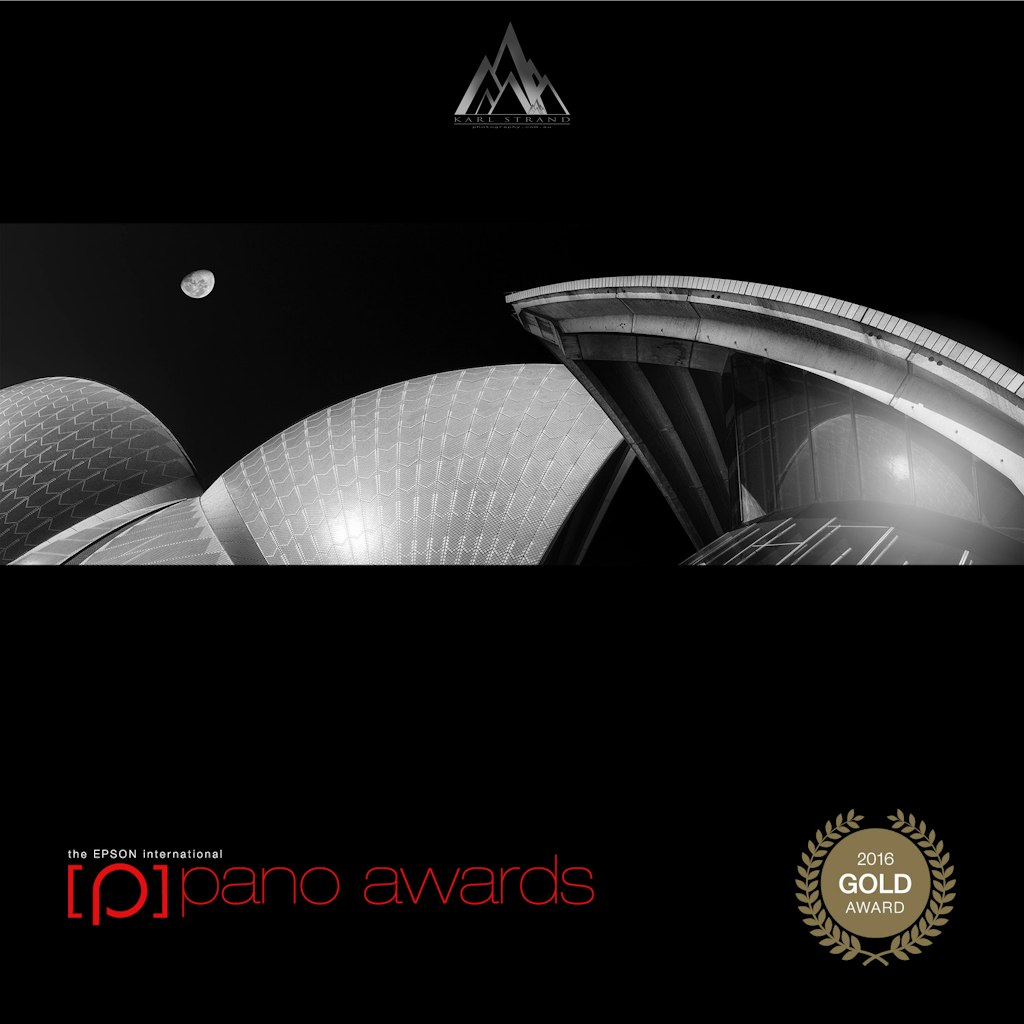 This year I also achieved two Silver Medals and nine Bronze Medals while competing in The International Epson Pano Awards 2016. I won't go into detail of every image as it would take a very long time, much more than most would be happy to read a blog for.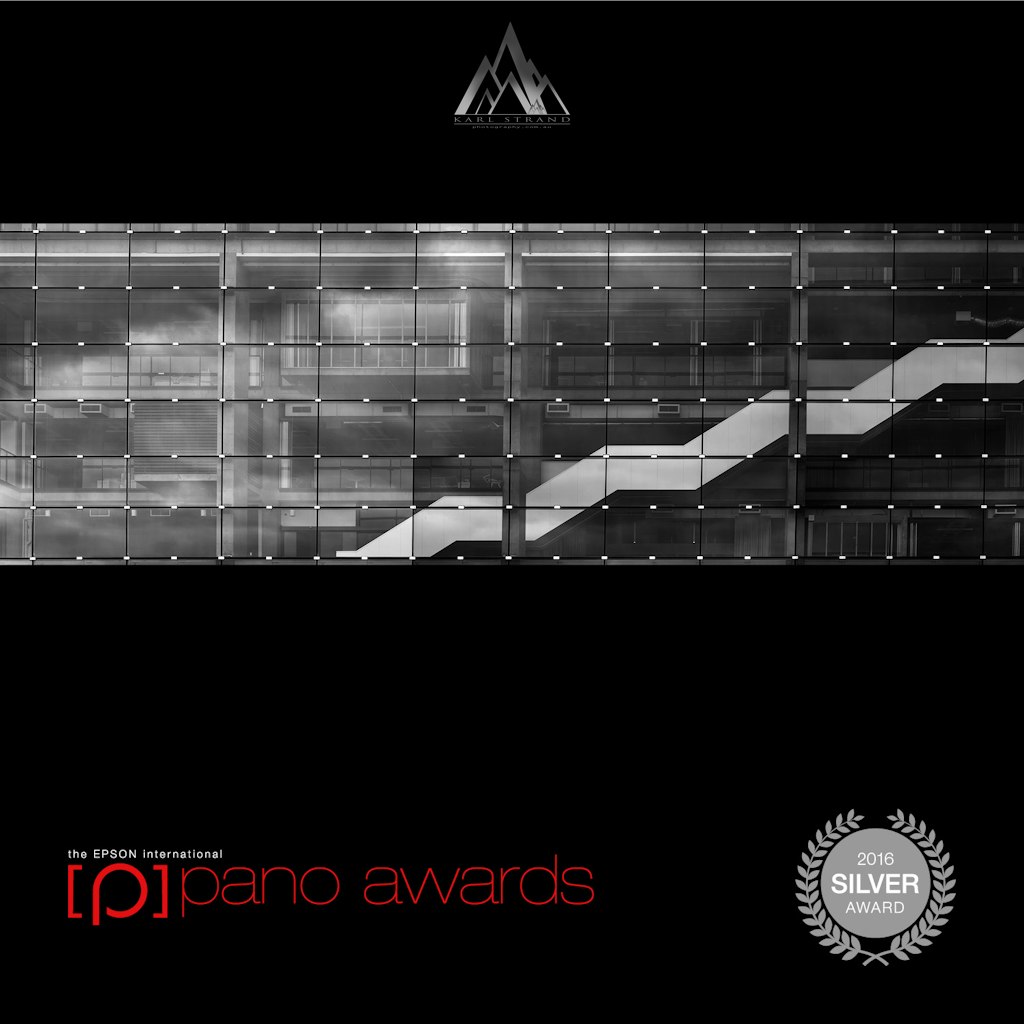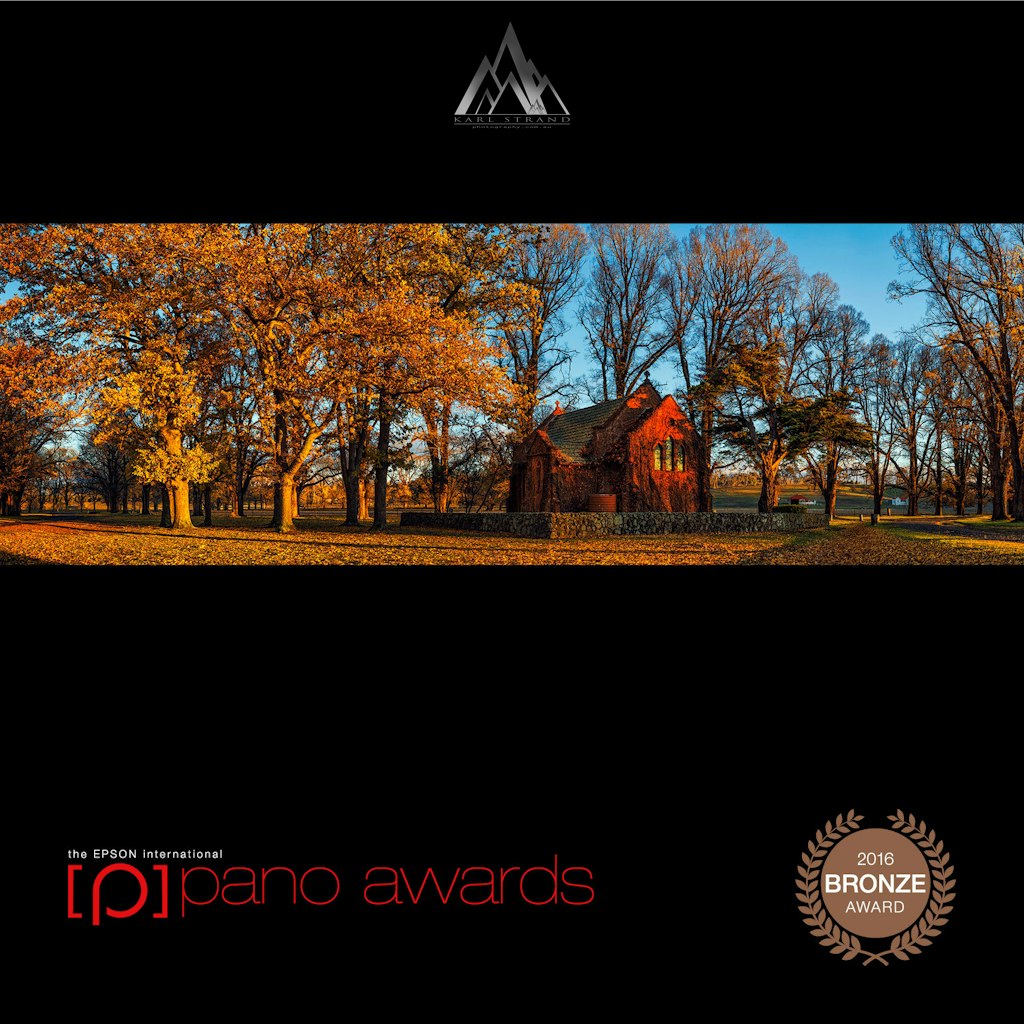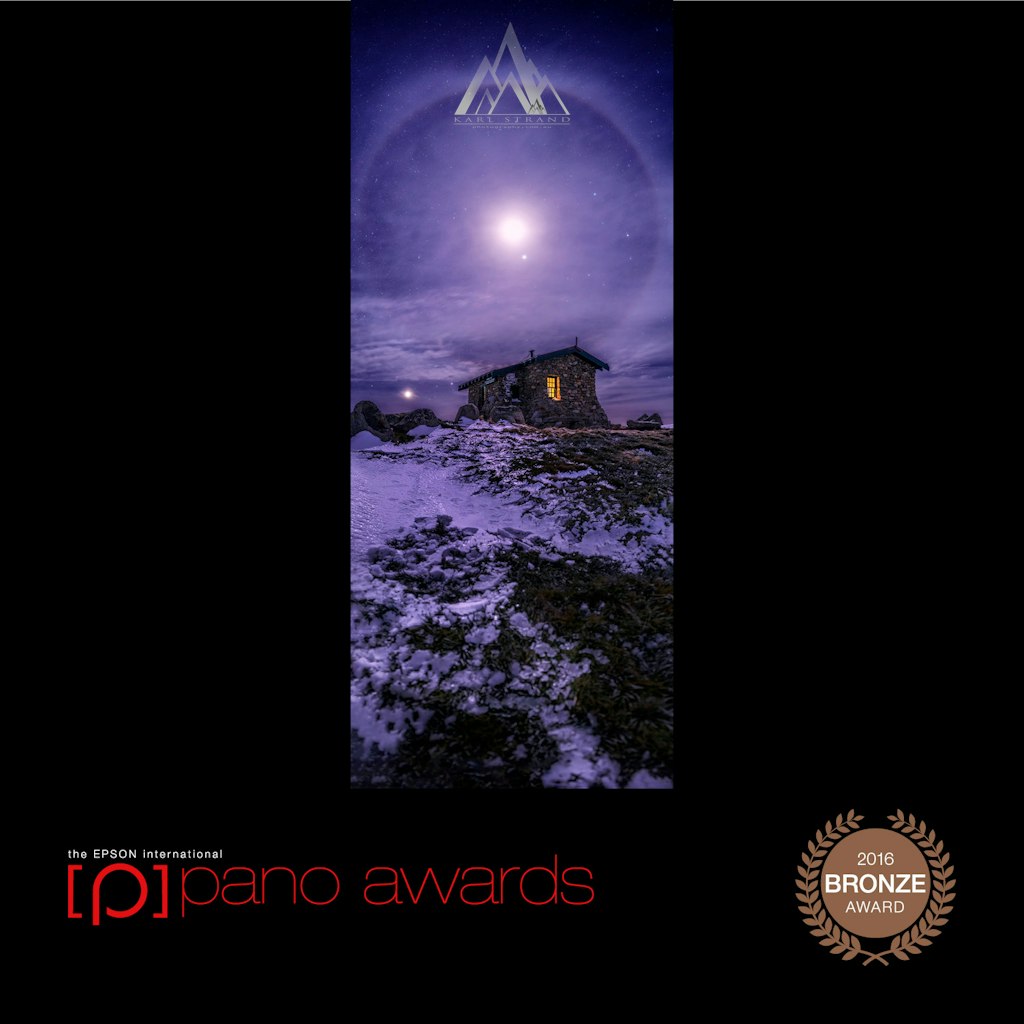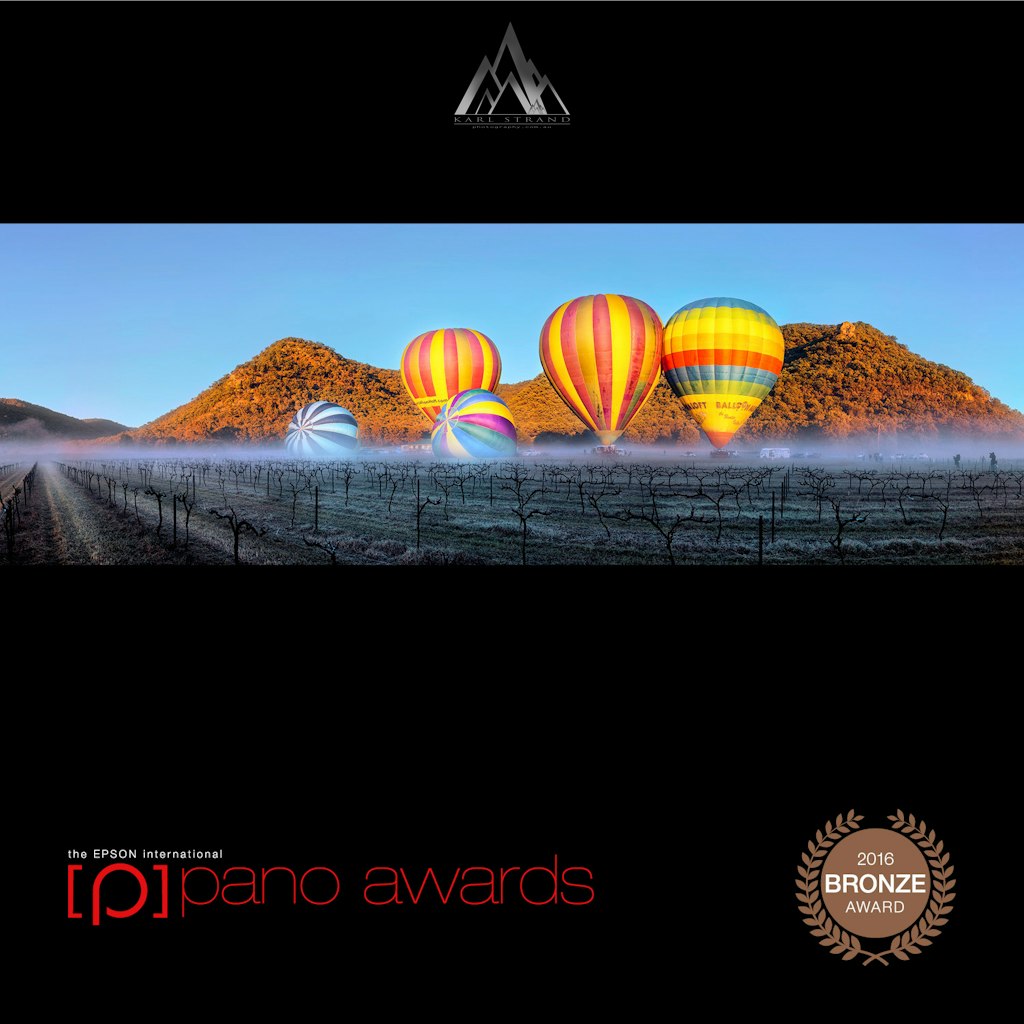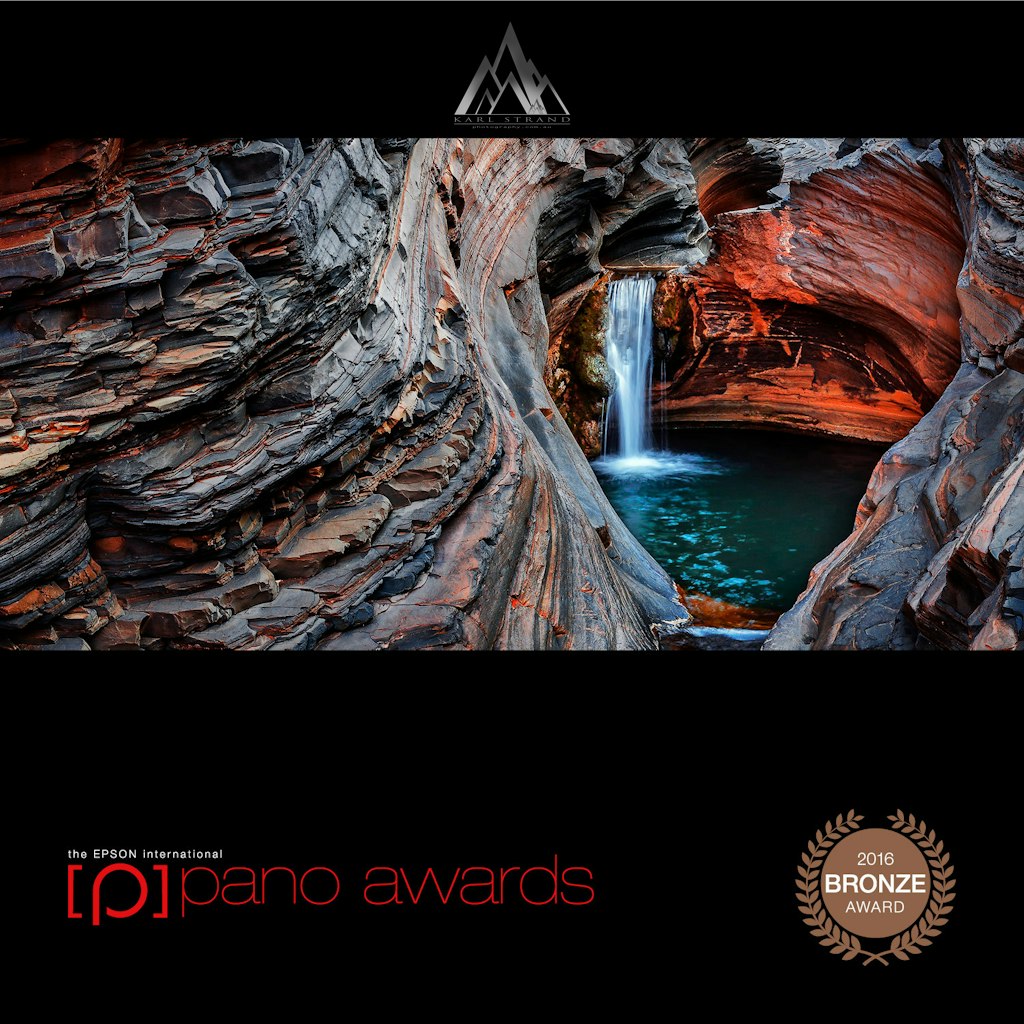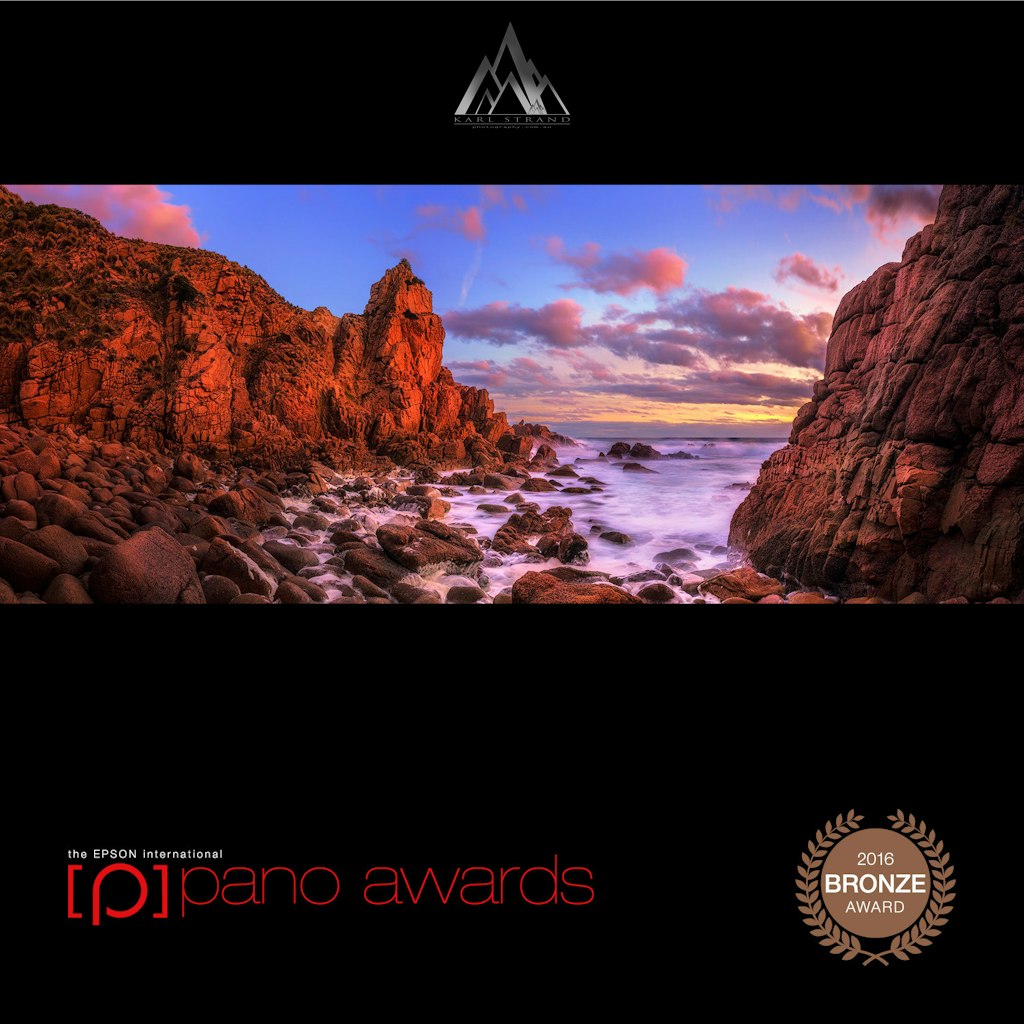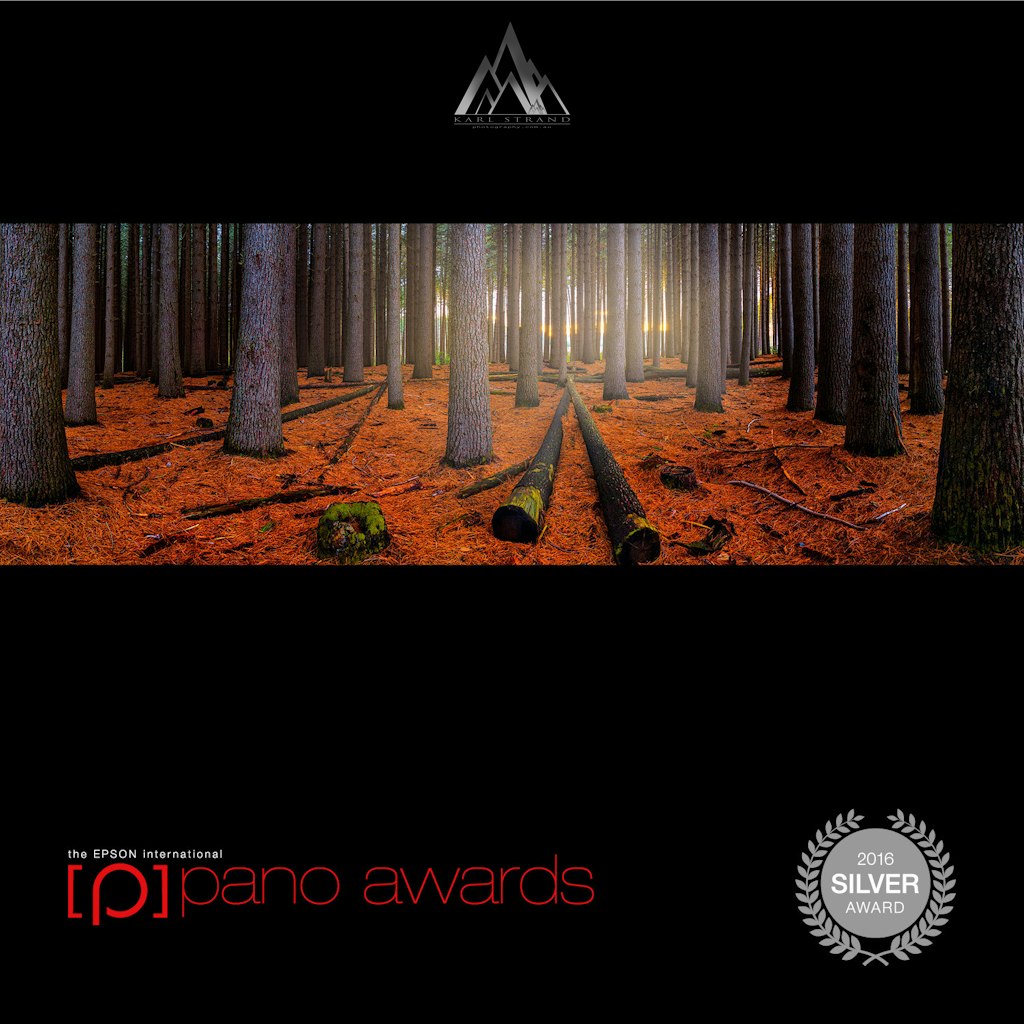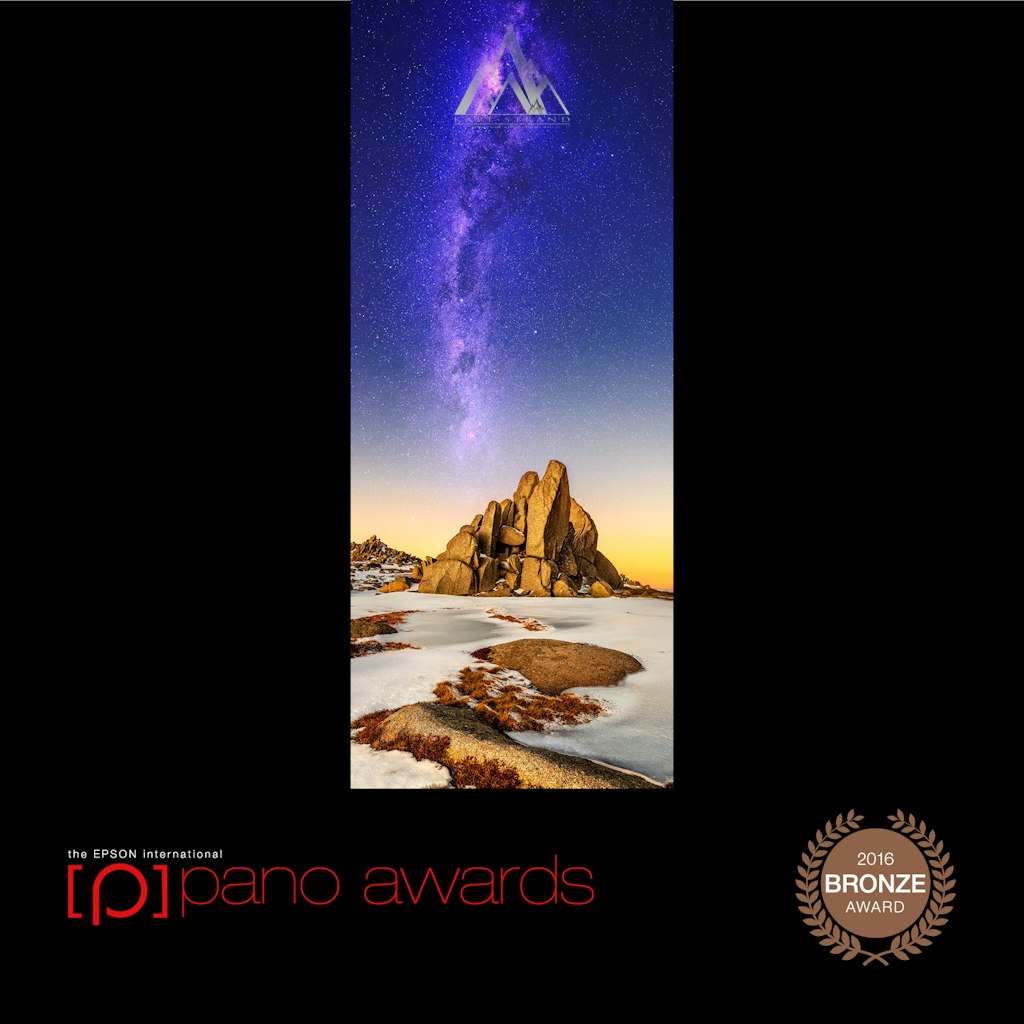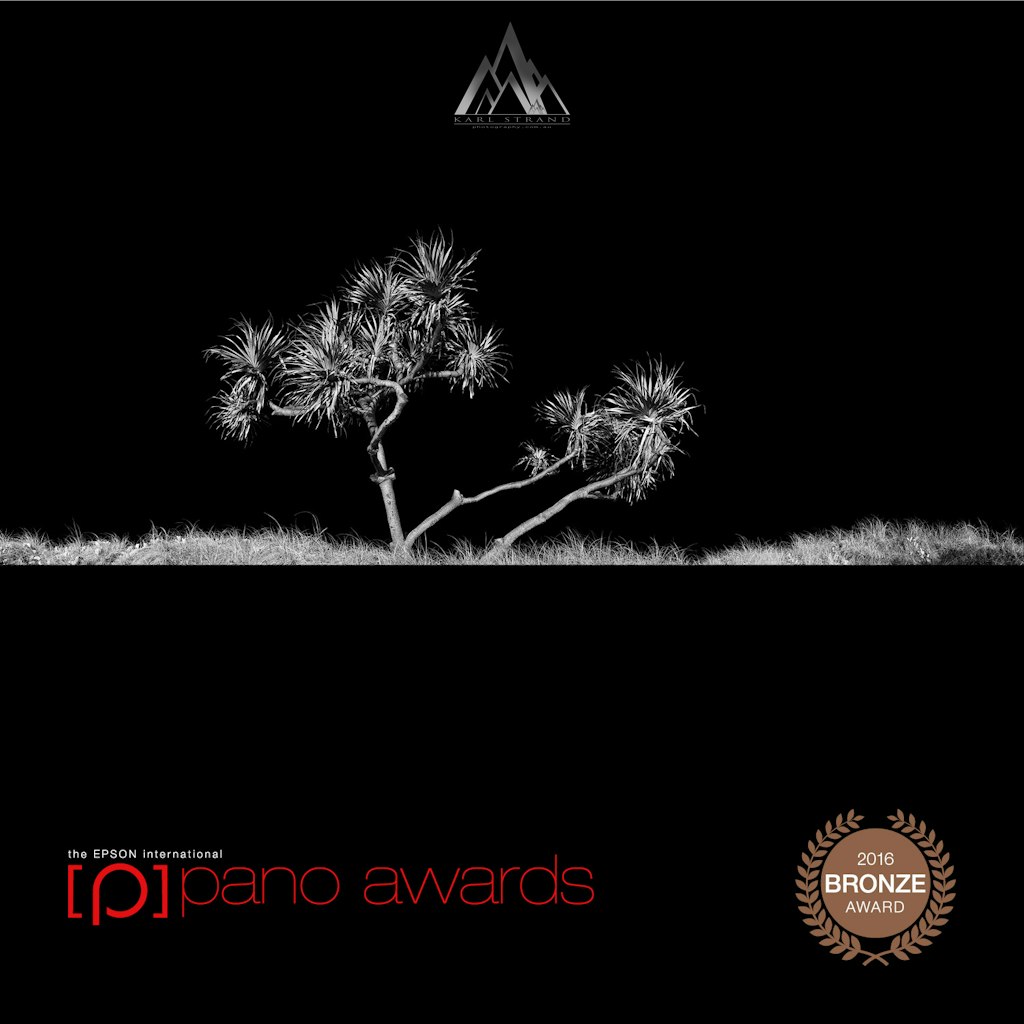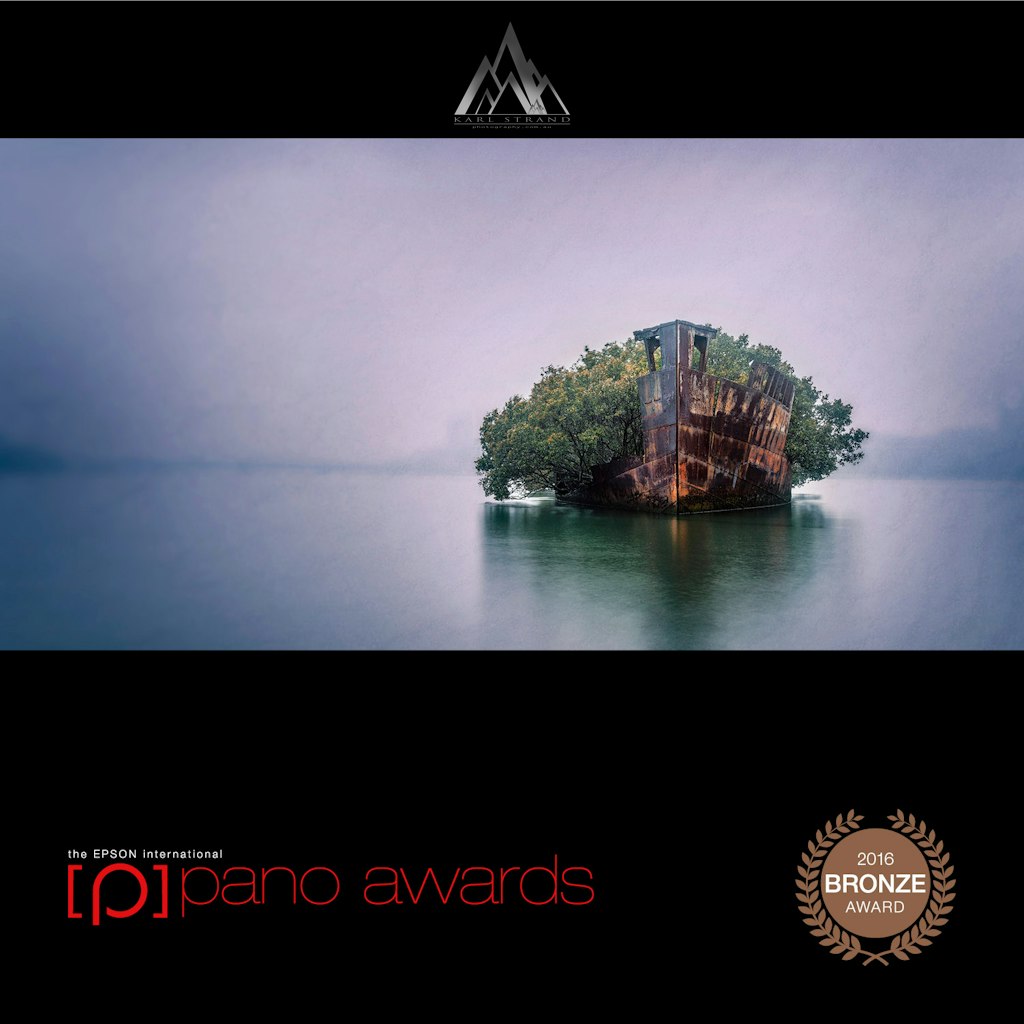 My thoughts on competition entry based on results from this year.
Gone are the days where a standard landscape with great light will woo the judges. Photography has largely grown in the past two years. The skill level of photographers is at an all-time high. The up and comers are going more and more extreme than ever before in the race for social media fame. In turn their eager hungriness is seeing them coming home with images from the highest most extreme snowy alps and glaciers in the world, under starry nights. Whereas the professionals are still receiving large praise for abstract aerials. While being unique and daring has paid off for many this year also. Who knows how the competition will be next year. This year was one of the strongest I have seen for The Epson International Pano Awards.
On conclusion, get your gear out and start exploring, be daring and keep to yourself. If you believe you have a winner. Keep your cards close to your chest and wow the judges with something they have never seen next year.
Wishing you happy shooting, can't wait to see next year's competition.
Over and out,
Karl Strand.