Product Review
Canon EF 11-24mm f/4L USM
Author: Karl Strand.
Director, www.karlstrandphotography.com.au
Admin, LPN Landscape Photographers Network.
Find LPN @ https://www.facebook.com/groups/LPN.AU/
Curator, Aussies Abandoned, https://www.facebook.com/AussiesAbandoned
Testing: Adriano Carrideo.
Admin, LPN Landscape Photographers Network.
Karl Strand.
Pro Shop: Georges Cameras.
This is exciting news for canon shooters. After the very long wait from when Nikon released the 14-24 f/2.8. Finally. The brand new much awaited ultra wide angle lens from canon has hit the stores. This lens will without doubt be a great friend to the new 50MP sensor of the soon to be released 5DSR. How couldn't it be with the added 28MP resolution that will be on offer.
This review came about when I walked into my regular pro shop Georges Cameras on, George Street, Sydney over the weekend. No sooner had I arrived to see what was new in store, when my camera was taken from my hands, my lens removed and replaced with the new EF 11-24 f/4L USM. Please take this lens and use it, leave my shop and review this lens you have to buy it. As you may have guessed, I have a great rapport with my pro store.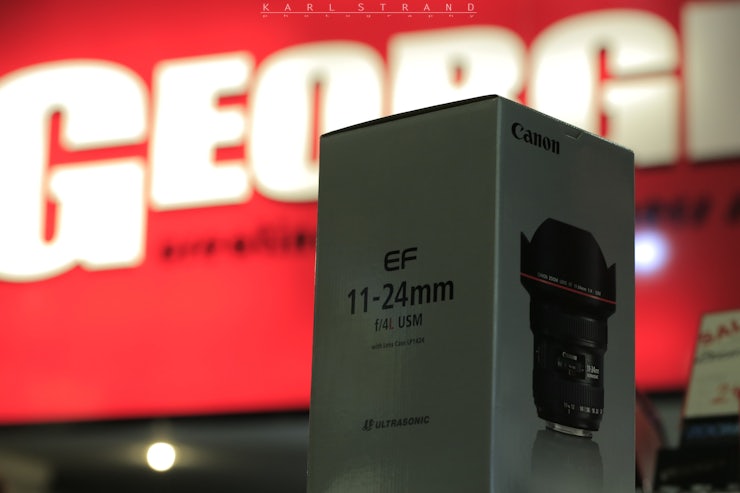 First glance:
This Canon lens comes wrapped in a well presented aesthetically pleasing packaging that you would almost sit on your mantel piece, just to show it off as though you have just won a new trophy.
The 11-24mm is heavy and large. Once in the hand, like most L series lenses from Canon it has a solid feel to it and within a few minutes it feels at home in front of the camera when supported by your other hand, much as if you were holding a 70-200 f/2.8 L ii.

The show stopper here was the super large bulbous front element putting on a show as soon as you lay eyes on it. This can be quiet scary to handle as it seems so fragile and exposed, combine this with no option for UV filter to be fitted. Because of this, you will have to be on your wits about you when out and about to ensure its safety.
The zoom and focus rings are extremely smooth and have a reasonable throw. The silent AF USM is just as it suggests. I found it so fast, it seemed instantaneous with zero lag. I had no issues with focus hunting even in low contrast dark areas.
Angle of View:

At 11 mm you are going to feel so far away from your subject, even your feet look so far away from your body, you may mistake them for someone else's legs. On the upside you are now able to fit so much into frame, those tight spaces you would normally have to stitch for. Now fit in frame with one shot.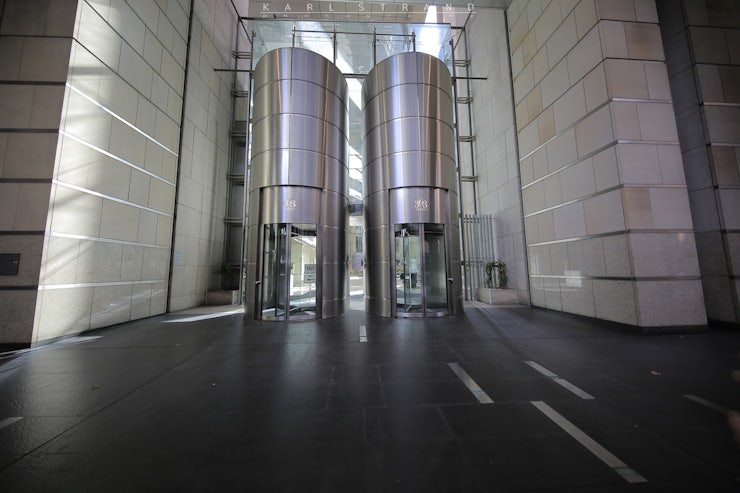 Above: Standing only six (6) meters from rotating doors.@11mm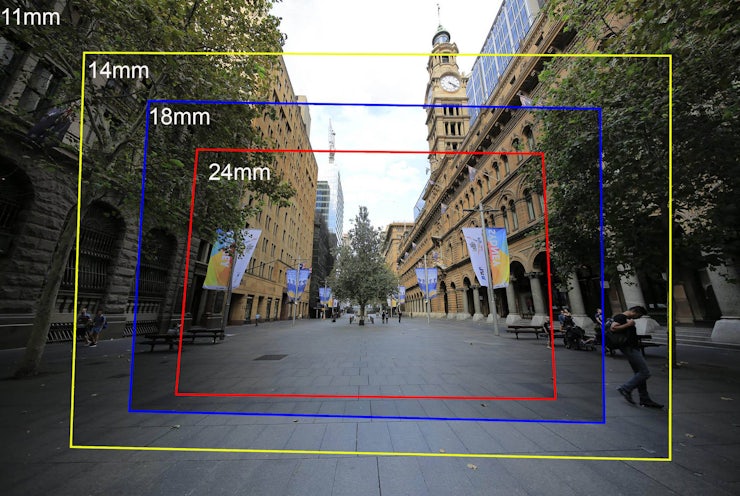 Sharpness / Defragmenting:
I'll admit I was a little sceptical at first. Is A f4 lens would be sharp wide open @ f4 and I was questioning why did Canon not go for f2.8.However I was proven wrong.
The 11-24's ideal shooting aperture range would be between f4 and f8. Where it is very sharp right to the corners.
As for defragmenting at low apertures, once stopped down below f8 the sharpness begins to fall off quiet dramatically. This was not too bad at f11, yet by f16 this was not great and f22 was a large jump down in quality even further.
The upside here is handheld scenarios will be really easy even in low light @ f4 as the whole frame is sharp and at 11 mm you can shoot at 20th second with no lens shake/blur.
Down side will be that long exposure shooters will have to sacrifice quality when stopping down to increase exposure times. As no filter kit is available for this lens yet.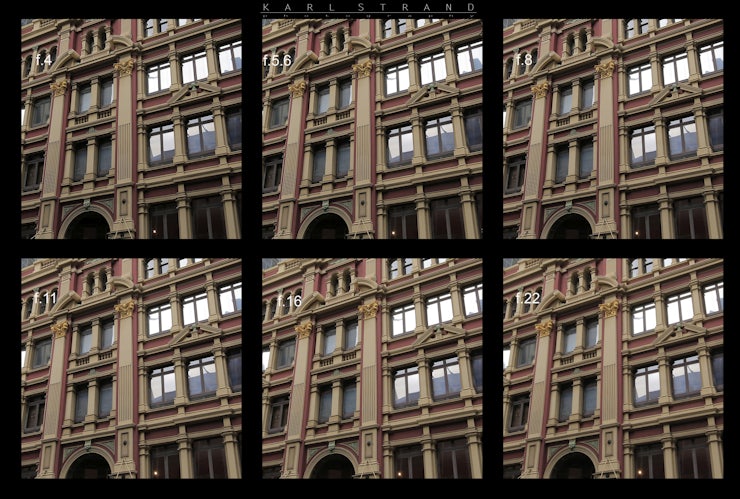 Distortion:
All UWA lenses suffer from distortion of some kind and the 11-24 is no different. Though this lens is so wide, do you need to tip the lens up or down to take your picture. A little food for thought.
While the lens is pointed straight on the distortion is very well controlled, when pointed up or down this becomes very apparent. If this is to be corrected in camera RAW you will lose a lot of the frame. Using wide angle adaptive plug in will give you better results.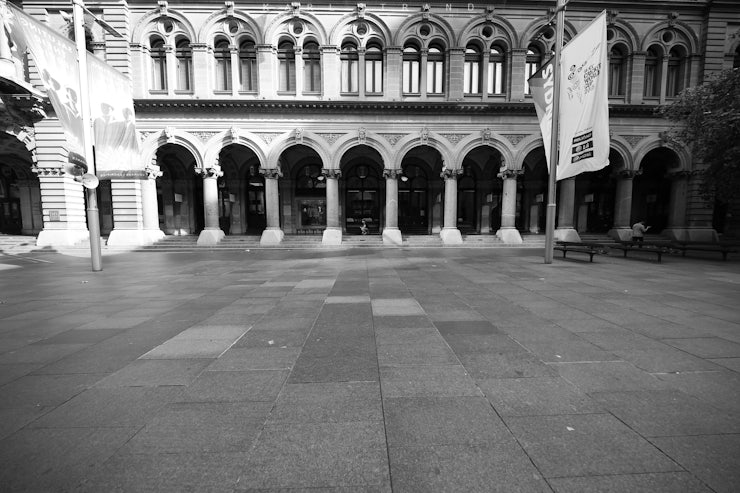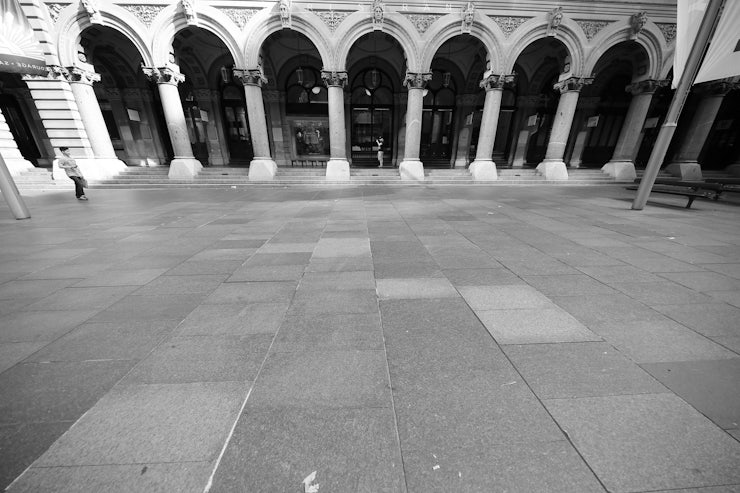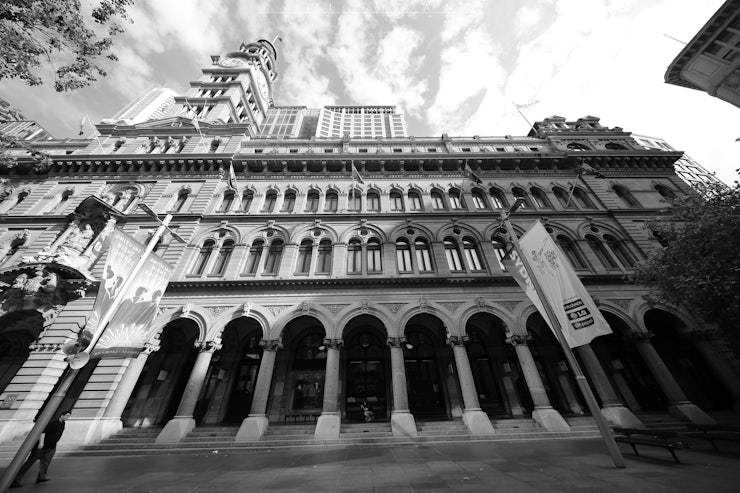 Chromatic Aberration:
The chromatic aberration control in this lens is incredible even in trying conditions. Super high contrast areas will suffer from a slight purple fringe with only a small sign of green. Once chromatic aberration control was applied very lightly this was gone without any sign of grey fringing that appears when pushed too far.
Before Correction; see fringe 300% view
.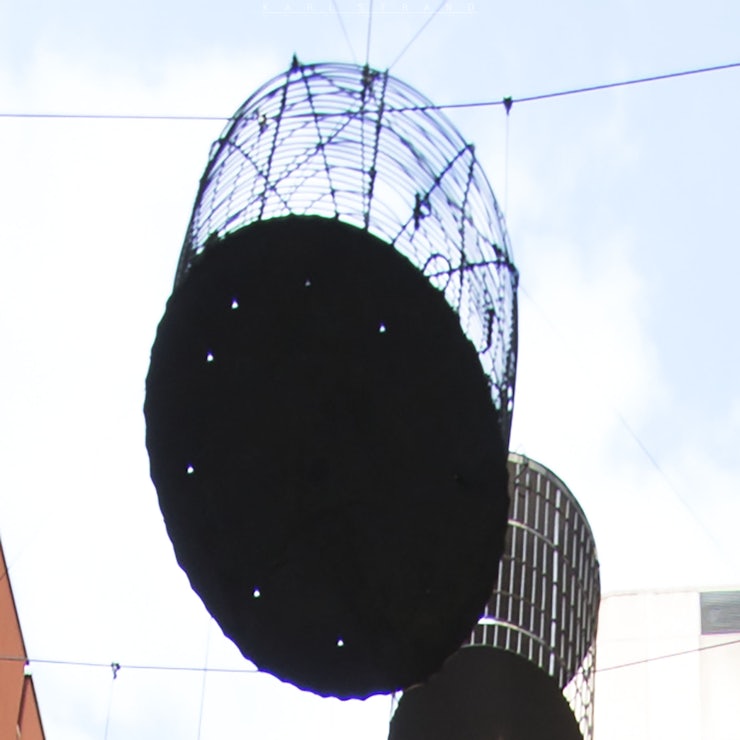 After Correction; no fringe 300% view
.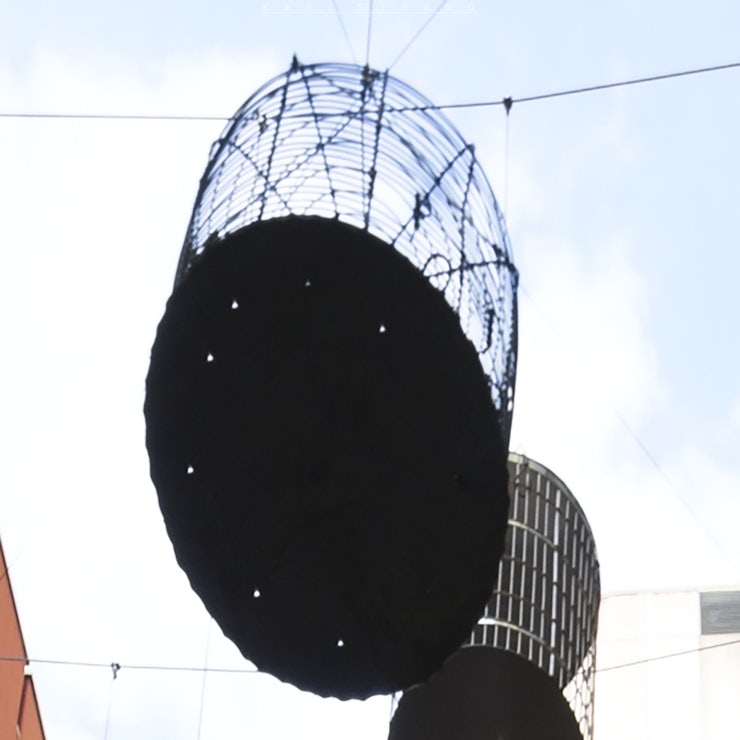 ­­­­­Sun Bursts:
The sun burst is fast becoming a popular way to give your image the wow factor. As a fan of the sun burst I have decided to include these images as a guide to the performance and type of star that will appear.

As you can see from the images, sun bursts can be achieved at f5.6. With a more pronounced sharper edged shape star as you stop down the aperture.
Finished Product Images.
This is an example of a finished edited product you can achieve from this lens.
EXIF Data included on image.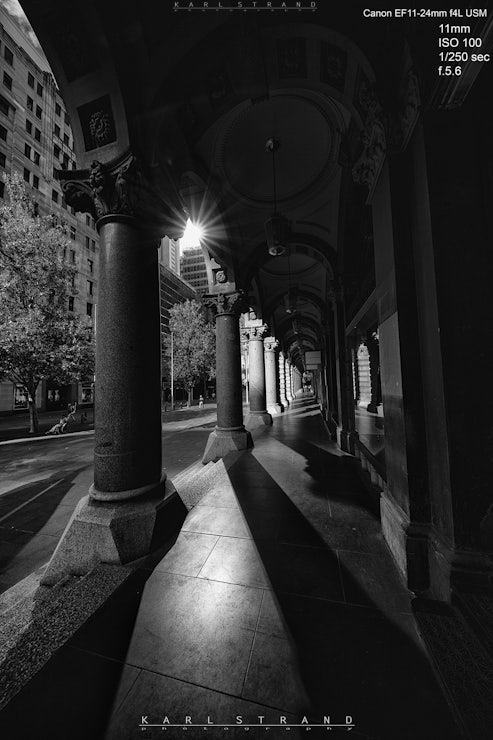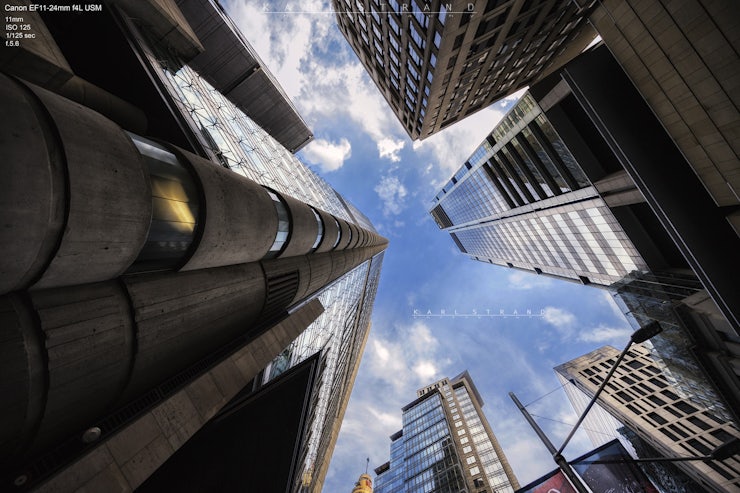 Conclusion:
Over all I believe this is a great fun lens to have in your kit. Having zoom makes it very versatile, yet compromises for size and weight.
From the stories I have heard off the helpful staff at George's Cameras, this lens has been a little slow out of the blocks. Yet now it is now flying out the door like hot cakes, if you shoot Canon or Sony using UWA lenses, I believe this lens is a must have for you.
Once you actually shoot with this lens then process the images you will be hooked.
Cheers Karl.